Training
CREST Penetration Testing Course
This course leads to the CREST Registered Tester (CRT) examination, which is recognised by the NCSC and is designed to assess the ability to carry out vulnerability assessments and penetration testing.
The CREST Registered Tester exam is a practical assessment, which tests your ability to implement network infrastructure and web application penetration testing methods and techniques.
Pass first time or train again for free
We are so confident in our training expertise and course delivery, that if you don't pass the CREST exam the first time after training with us, you will have a spot reserved on one of our future courses, to train again free of charge.
Spread the cost over time
You can spread the cost over 3 monthly instalments interest-free, or with a monthly plan of 6-36 months. At checkout, complete a short application to receive an instant decision with an offer to fit your needs.
Our aim is to help everyone pass CRT, irrespective of circumstance. If you are a current student, recent graduate, put on a job retention scheme, or are currently job seeking, you can train for half price.
What people say about our training
Just want to say thanks to you and the team. This is certainly the best Red Team Course I have been on, and I have done around 6 now.
It was good course which I found very interesting. All of the presenters were excellent not only in their technical skills as you might expect but also in their social skills, as the days went on, it almost felt like your mates were teaching you 😊
I enjoyed the course, and being a technical engineer, I enjoyed the practical's and seeing demos of the attacks.
The course was very good and I think all the attendees got what they needed from it. Our challenge now if to turn that learning into our own internal controls and exercises. The course itself covers a lot of ground with reasonable detail for our purpose and the labs bring it to life.
A well designed course that focused on what we needed to know to pass the exam. Especially useful for the CPSA because of the lack of publicly available preparation material for the exam. The instructor was knowledgeable and helpful throughout the course.
Being lucky enough to be part of the test run for this course can say with certainty it's a great course, well structured and taught by the most experienced people not just academically but also industry experience which is very rare to find both. I've shared with my info sec and Cyber colleagues and highly recommend
Awesome Red Teaming course last week by Samurai Digital Security Limited.
Taught by experienced CRT certified penetration testers
24/7 Dedicated testing environment
A course designed for you to pass the CRT exam
Potential job opportunities for successful candidates
CV Guidance & mock CRT job interviews
Continued support after the course
Prices exclude VAT
Our course is designed, as closely as we can, to give you the experience needed to pass the CRT practical exam. The vulnerabilities, exploit and deployment methods can be paralleled with those of the exam, and with a mix of both internal infrastructure and web application vulnerabilities.
All our trainers have extensive experience delivering cybersecurity courses in top UK universities, as well as performing penetration testing as their core job role in Samurai. The mix of academic teaching and real-world experience with CREST accredited penetration testers gives us the ability to get you through these CREST exams successfully.
Taught by experienced CRT certified penetration testers
Their job role at Samurai is to conduct CRT penetrations tests day in, day out. We regularly work on critical healthcare software that, if insecure, could costs lives. Our trainers are the best in their field.
24/7 dedicated CREST testing environment
We don't turn off our labs, even after you've finished the course. You will have extended access to the environment for over a month after you've completed our course.
Designed for the CRT exam
Our trainers have designed this course from the ground up to give you all the necessary practical knowledge to head into the exam confident that you will pass.
In addition to our live training course, we have created tutorials that guide you through our testing environment, even after you've finished.
We take a personal approach to our training. We make sure our pace is tailored to the skill level of our trainees.
Alongside a long list of existing hacking tools, we've built our own tools to save you time in the exam.
Aspiring penetration testers
Existing penetration testers looking to upskill
IT-minded individuals looking to change careers
Network infrastructure penetration testers
Web application penetration testers
Penetration testing trainers
University cyber security lecturers
A basic understanding of computer networking and TCP/IP is required, for example how IP addressing and subnet masks work and how network ports and services operate.  Moderate experience of the Linux command line is expected also.  If you intend to take the CRT exam, you will need to pass CPSA first, however, this is not a prerequisite for this course. Previous penetration testing experience is advised.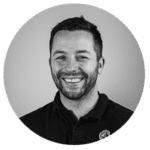 Neil has worked as an academic teaching web application, mobile and infrastructure penetration testing at several universities around the UK for 7 years before co-founding Samurai. Since, he has spent 4 years leading a talented team of CREST registered penetration testers.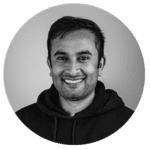 Senior Cyber Security Consultant
Ali has over 7 years' experience in CRT penetration testing, secure web application development using C#, Java, JSP, PHP and Python. This gives him a unique understanding of the security of web applications and the different ways of exploitation.
Previous training session
This is a video clip from a previous CREST training session which covers a small portion from the following modules:
Linux services
Infrastructure testing
Web application testing
Our aim is to give you an opportunity to 'look under the hood' of our training methods before you make any time or monetary-based commitments.
Potential job opportunities for successful candidates
For candidates who pass the CREST CRT exam, we may offer you real-life testing opportunities, depending on your level of skill, testing capabilities and professional acumen.
We assess your CV under strict criteria providing you detailed feedback on its content, layout and wording. We have a high volume of CV's sent to us, our insight can help you improve your chances of landing a position.
Their job role at Samurai is to conduct CRT penetrations tests day in, day out. We regularly work on critical healthcare software that, if insecure, could costs lives. Our trainers are the best in their field.
You will have access to our private Samurai slack channel which will have dedicated rooms for our CRT training, giving you direct communication to our technical team even after the course has finished.
Tsujigiri - Test your abilities
Due to exam difficulty, we have developed a short qualification test. We recommend you complete this before taking our course.
Should you fail the exam and require re-training, to be eligible, you need to provide proof of a mark over 80% prior to the course, complete our training course in full, spent at least 20 hours in the lab environment, and have taken the CREST exam within 6 months of attendance. If met, you will be slotted onto one of our future courses, no questions asked.
We also recommend you self study Security+ and Network+ by CompTIA.
Completing the form below will allow us to verify your eligibility to receive discounts, we will contact you for verification purposes.
[email protected] / 0114 400 0021