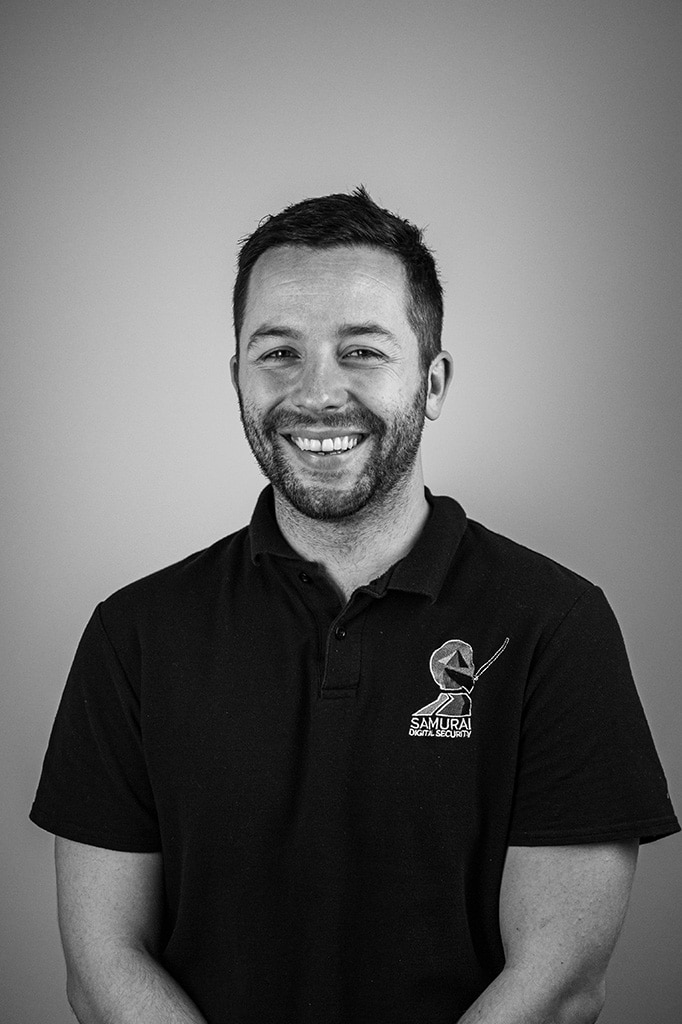 Neil has worked as an academic teaching web application, mobile and infrastructure penetration testing for 7 years before co-founding Samurai.  Since then he has spent the last 3 years practising what he preaches, using the bleeding edge testing techniques he had been demonstrating through academic research, and applying them with stunning effect in industry.
In addition to having a cyber security MSc, Neil is also a Crest Register Tester, having passed the notoriously tricky CRT exams.  Further to this he holds the GWAPT SANS certification.
He has a thorough understanding of system vulnerabilities and is an advocate of tailored manual methods of testing to uncover issues. He understands the dangers of over-reliance on testing tools and the challenges of speed and efficiency when it comes to performing a penetration test. He is the co-founder of SteelCon, Sheffield's very own annual Ethical Hacking conference founded in 2014. He also runs the Sheffield Open Web Application Security chapter. Neil also has ISO 27001 lead auditor credentials.
Neil has always had an interest in how technology works and this interest developed into how to then break, fix and adapt technologies. His first encounter with computer security was when he discovered that you could manipulate on-line gaming software, then he worked out how Trojans worked and became hooked. Professionally, he is an expert in web, mobile and infrastructure penetration testing.  In his spare time he enjoys computer games and football.